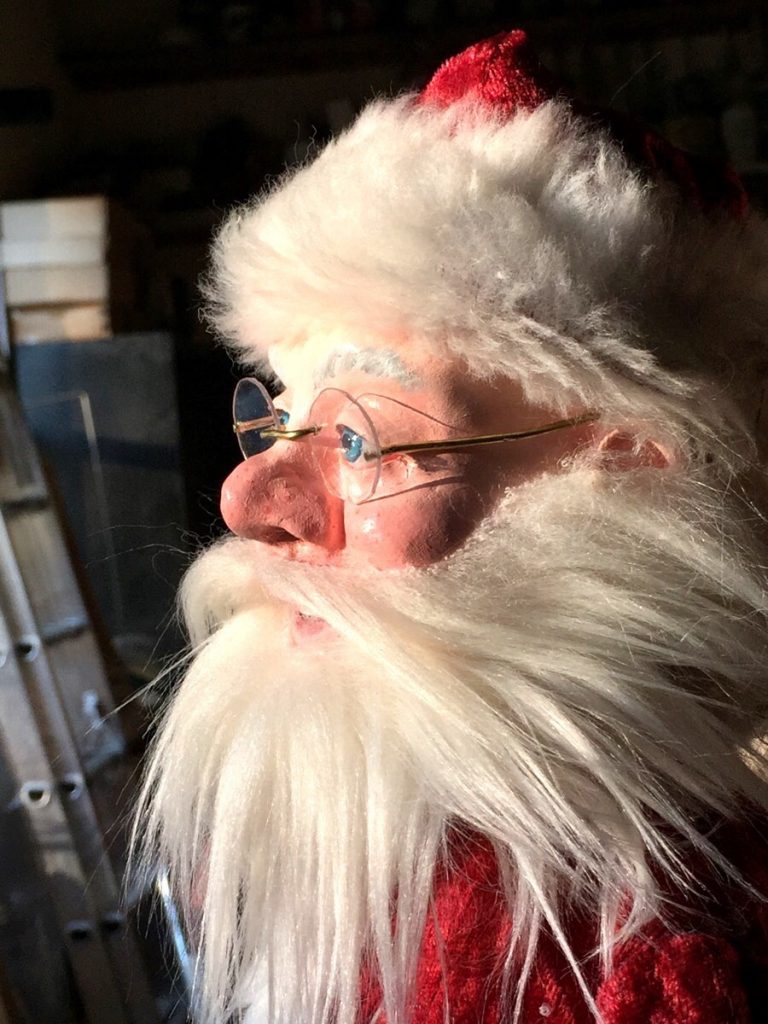 FST has been commissioned to create a series of puppets and sets for Holly Star, a feature-length film being produced in Maine this winter. The romantic comedy follows frustrated NYC puppeteer Sloan home to Maine for the holidays for some soul searching and a touch of love.
Pictured above is Santa, one of the eight characters featured in a series of puppet sequences.
Writer/Director Michael Nickles had originally written the role of Sloan as a stop-motion animator, but after seeing a demonstration of our Little Match Girl puppet, he re-worked the screenplay to make Sloan a puppeteer. Her childhood memories will be created in FST's signature puppet style, with set elements shot separately and added with post-production magic. We can't wait to start filming!